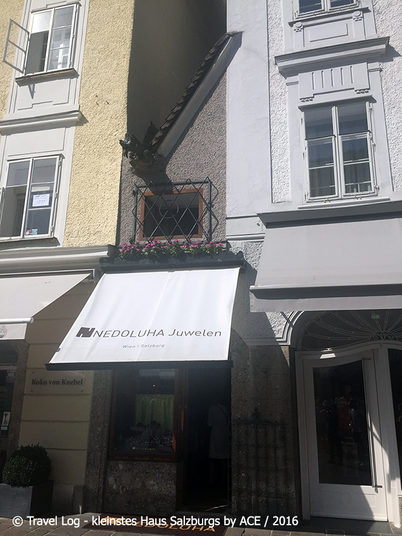 Salzburg, Alter Markt 10a.
This is the address of Salzburg's Smallest House. Width: 1.42 meters or 4.66 feet.
It was put into place some time between 1830 and 1860 in order to close a small alley. Today it accommodates a jeweller who, if four customers enter at once, has to close due to overcrowding.