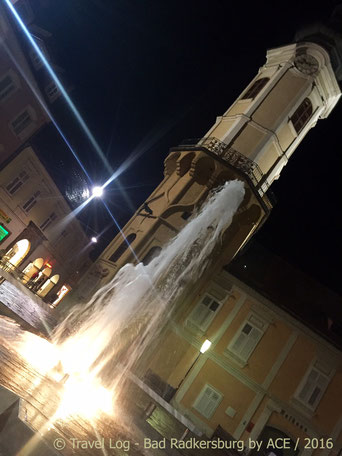 While enjoying my short trip at the charming Hotel im Park in Bad Radkersburg (Styria) I have also bothered – and you might imagine it already – about the city and its long history. And an exciting history it has been.
Founded in 1182 as a market Radkersburg gained its town charter in 1299 from Albrecht I. of Habsburg. Right from the beginning the townscape and its fortifications were neatly planned. Actually that made sense, because as a border town it was always involved into shooting wars. From 1480 to 1490 Radkersburg was also part of Hungary. Due to the Ottomans the town's fortifications was reconstructed and extended in the 16th century. Therefore Radkersburg was announced "Reichsfestung" (empire fortress). Further confrontations followed at the end of the 18th century. But this time they came from within. As often in the Danube Monarchy, the citizens were German speaking Austrians whereas the servants and surrounding farmers came from neighbouring Slovenia. During World War I the SHS-State (Serbs, Croats and Slovenes) benefit from the chaos and occupy the town. The Peace Treaty of Saint-Germain finally ripped Radkersburg in 1919: Austria's Radkersburg and Slovenia's Oberradkersburg. The Nazis carried the conflict further. The town was destroyed (except for four houses) and the rest of the German natives were dislodged. Only since the bridge over the border river Mur has been re-established in 1969, approach starts. But you can feel the division of Radkersburg and a deep ditch until today.
Nevertheless, this region – a bath since 1975 – is worth a trip. Fuelled up again and ready for action I return to my work to tell you more stories soon.