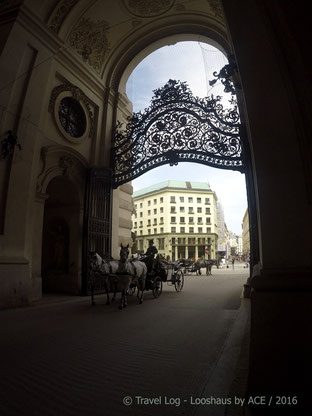 It's fascinating how well such an unloved building as the Looshaus fits into Vienna's tradition.
Despite emperor Franz Joseph's personal opposition, Adolf Loos design featuring unsquiggled, clear lines and smooth facade was released from 1910 – 1912. The Wiener Moderne (or Viennese Modern Age) was born, much to the displeasure of the aged emperor. He didn't even try to hide this point at the opening.
I guess that's why no pictures of the opening exist. If you are curious how the story could have happened anyway, read our Travel Log – Old Town Vienna (A4)!