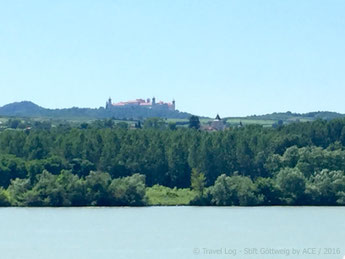 When the Ottomans invaded the Habsburg Empire, marched around Vienna to take it from the Northwest, a brave abbot of Göttweig Abbey stood himself in their way.
At first he thought the enemy would pass by with its horses, camels and cannons. But when some Ottomans arrive at the magnificent abbey – "Austria's Montecassino" – to search for food, clothes and other treasuries, the abbot who had seen them long before awaited them.
They thought themselves save while sneaking through the castle's gate. The abbot attacked them out of the shadows. One strike of his blade and all three plunderers go down. The abbey's future has been saved – until today.